FREE Example Itinerary download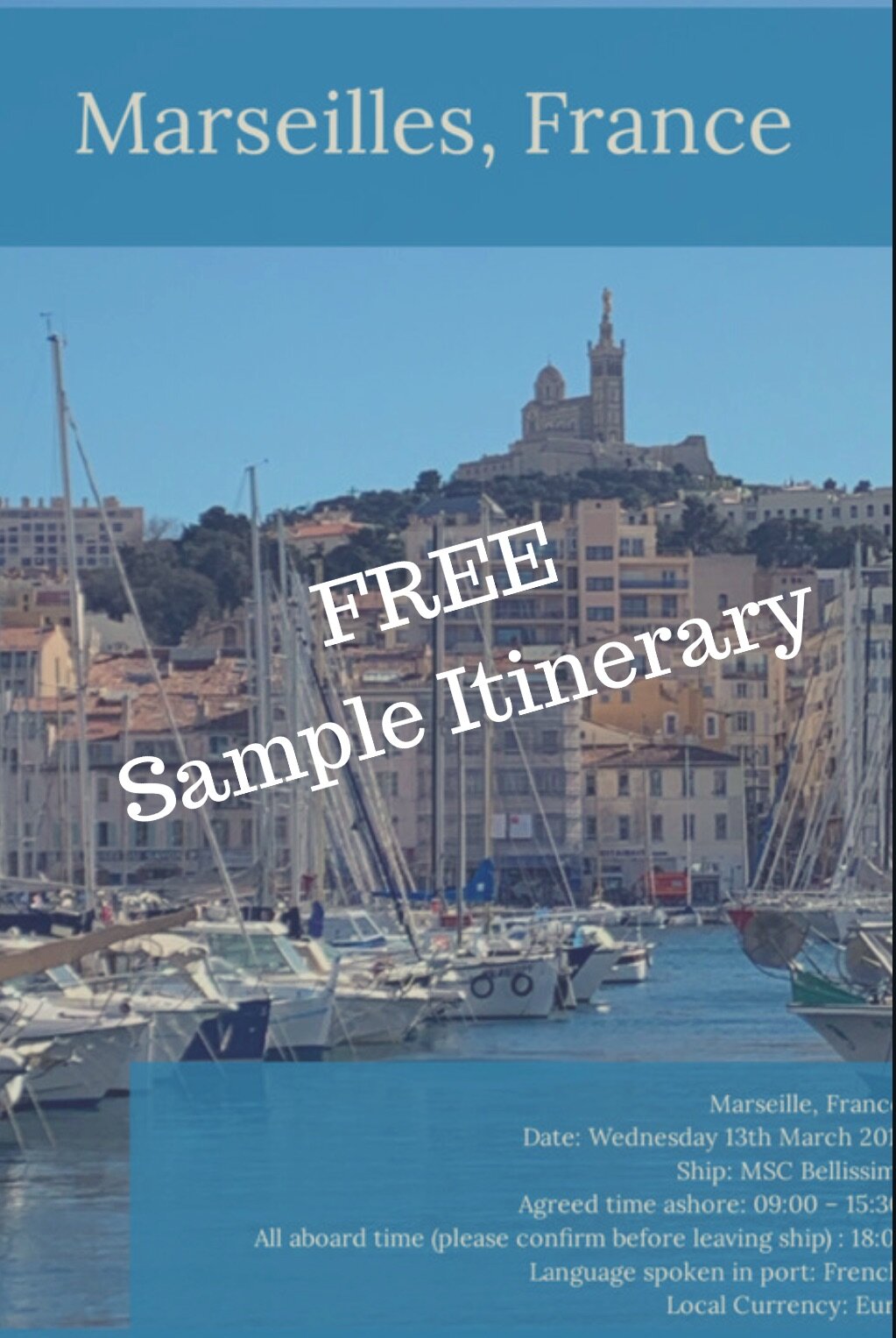 FREE Example Itinerary download
This itinerary from portExplorer Concierge is an example of a day prepared for a client who was heading for Marseilles in France. You can INSTANTLY DOWNLOAD FREE by clicking this link - following signup you will have instant access to a digital copy followed by a PDF copy which will arrive by email. You can unsubscribe at any time but we hope you stay with us for updates and future freebies as they become available.
NB: The shopping cart asks for minimal cardholder information in order to process your order but we do not ask for any card details entered.
This is a bespoke itinerary for a self guided day ashore that we prepared for a happy Client. They have kindly given us permission to share it with you as an example of our service.
Please note that it was prepared in Spring 2019 so some pricing details may vary but most other information is unlikely to change and is not date or day specific which is why we have chosen this particular itinerary to share.
However you are heading for Marseilles and decide to try it out we suggest that you just check all the email links before going, to make sure that everything is up to date and opening times etc are still validvalid.
Happy portExploring!